Sinead Canny White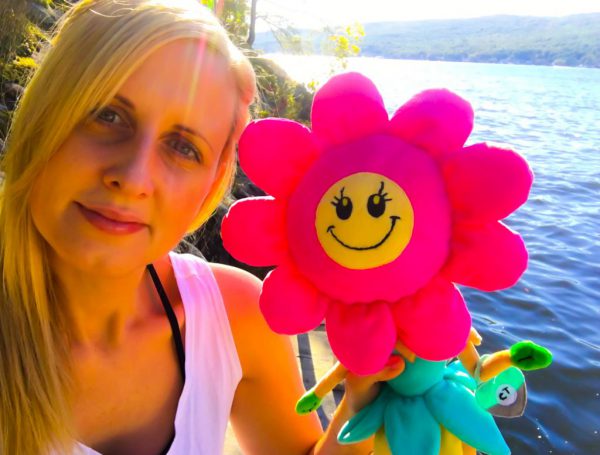 Traveling Toon App (Nessa The Traveling Toon Doll) was created to assist celiac or coeliac disease suffers to connect with dedicated gluten free restaurants who have established a safe environment to dine. 
This app is amongst the first to list only 100% gluten free establishments. 
My mission is to continue to connect these amazing establishments with you and to help them thrive and survive while also helping you eat safely and continue to live healthy as we know this is not a lifestyle. 
Users appreciate that this app is free with no costly subscriptions that keep these amazing businesses under lock and key. 
Why I Created The Gluten Free Traveling Toon App!
When I first moved from Ireland to the United States, I did not encounter many people with Celiac Disease in the US at first. 
My goal was to travel and see as much of this beautiful country as possible. Working in restaurants allowed me to travel freely on a flexible schedule.
It was through that restaurant work I encountered fellow celiacs. The relief on their faces when they found out that their server understood what that meant but sadly this was also followed by the sad reality of what was actually safe to eat from the menu. A lot of the food was breaded and fried, exactly how you crave it; amazing bar food but just not gluten free. 
At this point in New York we did not have 100% gluten free restaurants but we did have amazing restaurants that catered to gluten free and I must mention this was before gluten free became a dangerous fad.
Once my fellow celiacs had finished their meals, I would share my recommendations of these restaurants on a napkin. Messy and not very organized.  At this point I had basic programming skills and thought I must put a website together so I can share theses finds more easily. 
I returned to college part time and developed more skills in this field which naturally benefited this app development. My website Intolerablegluten.com (now helpglutenfree.com) was launched in March 2011 and the App did not evolve until October 2019. 
My trademark logo was born from my travels. I started to use a dollar store trinket in my travel photos; a solar dancing flower. I asked my childhood friend Colette to put her artistic talents to work and reimagine this travel companion. Cut to Nessa the Traveling Toon, an Irish fairy with a twist and a life of her own. She (it) was trademarked approved in 2018 and the app was launched in December 2019.