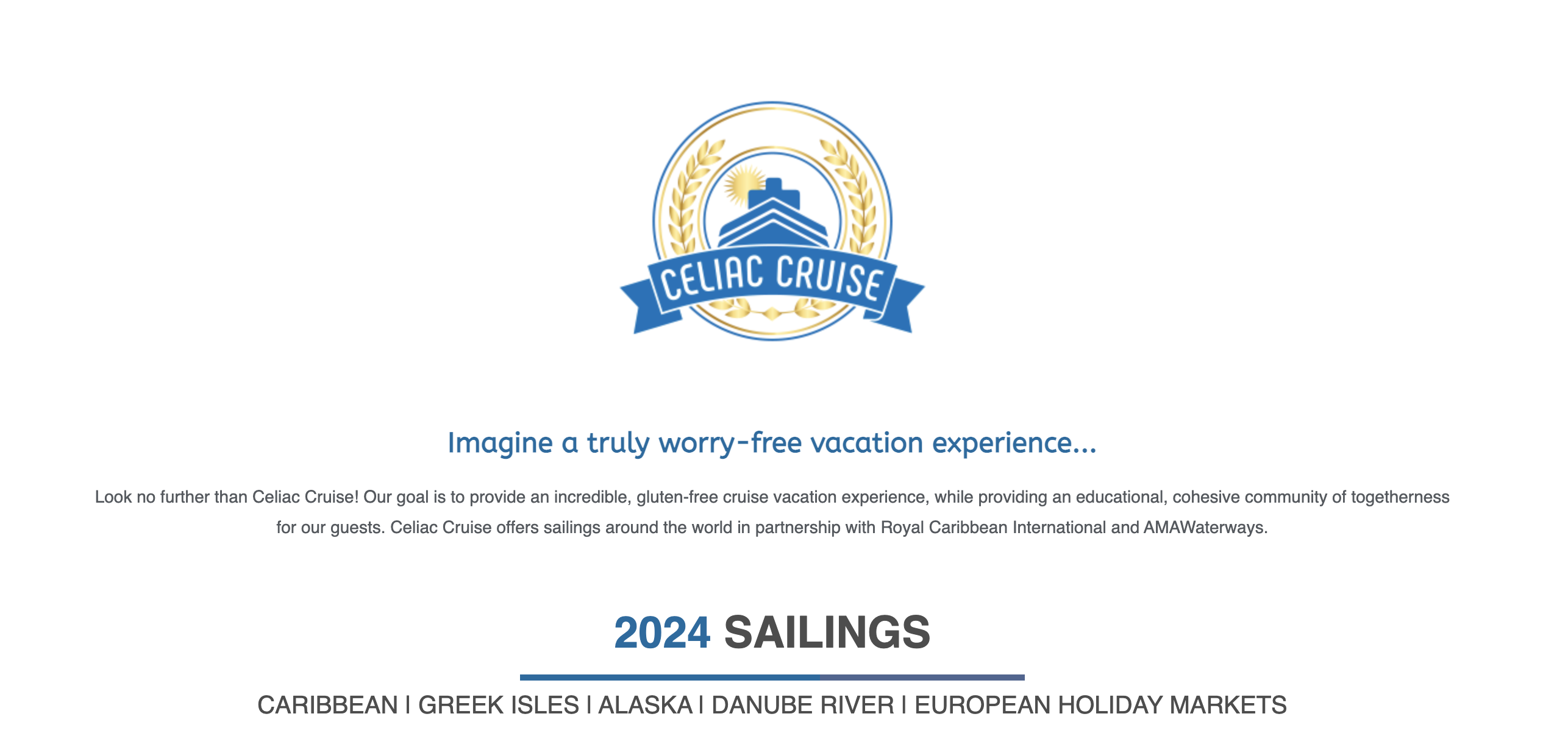 Celiac Cruise – I had to share on our app.
Imagine a truly worry-free vacation experience…
Look no further than Celiac Cruise! Our goal is to provide an incredible, gluten-free cruise vacation experience, while providing an educational, cohesive community of togetherness for our guests. Celiac Cruise offers sailings around the world in partnership with Royal Caribbean International and AMAWaterways.