Sinead White
Traveling Toon Tour Guide
Hello,
My name is Sinéad. I have lived in the New York area for over 20 years. Living with celiac, I created the Traveling Toon app for 100% Gluten Free restaurants. I thought the next logical step was to show fellow Celiacs/Coeliac's or food enthusiasts these amazing restaurants in person. At the start of 2021 I launched this tour. I include a light breakfast, lunch and dessert. This tour begins on the East of Manhattan and ends on the West Side via Central Park so bring your walking shoes. Text or Call me at: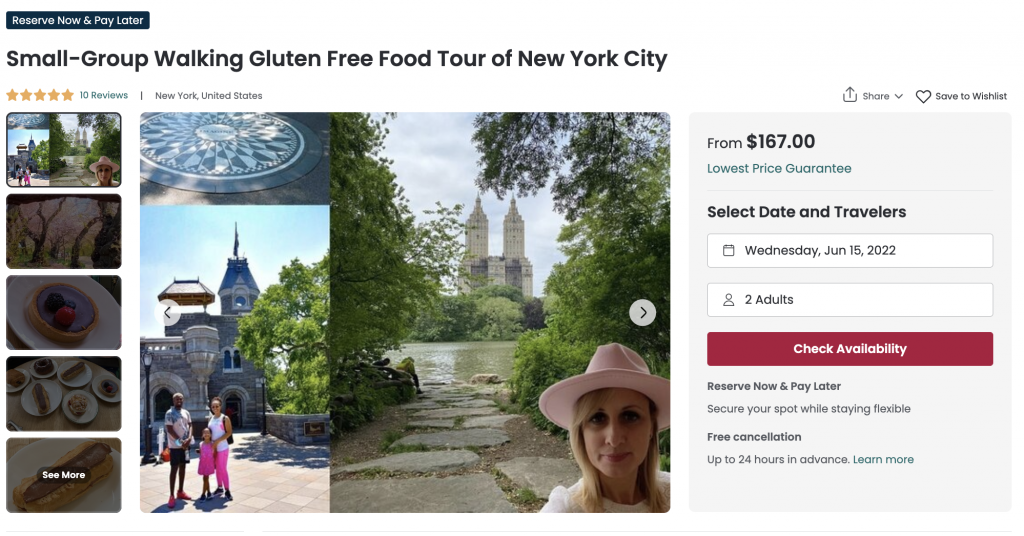 Download My Free Restaurant App with 100% Safe Establishments From Around The World.



Sinéad White – My Resume

GF Food Tour Of Central Park NYC
(Licence#:2100579-DCA) RESERVE ON VIATOR
Web Developer Manhattan LLC
(DOS ID:4358622) EMAIL ME
NY State Real Estate Salesperson
My Qualifications
NEW YORK UNIVERSITY – SPS – NEW YORK 2021
New York Real Estate Salesperson's Course
I Completed The Department Of State Approved 75-hour Salesperson Qualifying Education Course and NY State Required Exam in November 2021.
NEW YORK UNIVERSITY – SPS – NEW YORK 2012
Certificate in Web Programming
After I Completed The Web Design Course I Wanted To Excel My Understanding Of Web Technologies. NYU Offered A Summer Intensive Which Gave Me A Good Understanding Of Programming Languages Needed. This Course Also Gave Me The Foundation To Continue My Studies Independently.
HUNTER COLLEGE – NYC NEW YORK 2012
Certificate in Web Design
I Attended Hunter College Continuing Education Evening Program. This Allowed Me To Work Full Time And Further My Educations. In This Course We Covered Web Design Languages and Graphic Design Methods.
HUNTER COLLEGE – NYC NEW YORK 2009
Certificate in Legal Studies
I Wanted To Gain A Good Understanding Of US Law As An Hopeful Future Entrepreneur.
INSTITUTE OF TECHNOLOGY – TRALEE – IRELAND 2000
Business Studies Information Systems
This Course Provided Me With The Knowledge And Skills To Enable And Develop A Career In Business Management, Information Technology And In Multimedia Applications. It Also Gave Me The Drive To Further My Education In Web Technologies.
TECHNICAL SKILLS & LICENSES
NY State Real Estate Salesperson 2021
NYC Sightseeing Guide License 2021
NYC Department of Health's Food Protection Certificate
HTML CSS PHP Jquery
App Development: XCODE | Android Studio
Website Content Management Systems
Adobe Creative Suite | Microsoft Office
Mailchimp | Google Analytics
My Projects
This App Includes A Complete Database Of Gluten Free Restaurants And Bakeries. Eliminating The Real Risk Of Cross Contamination. This App Was Created To Help People Who Live With Celiac ~ Coeliac Disease. It Is Available On The App Store And On Google Play.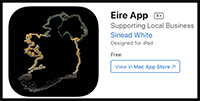 Eire Is Irish For Ireland's Small Business. As Amazon Is Currently Not Operating In Ireland And Brexit Has Made International Trade Expensive. This App Was Built To Assist Irish Owned Business Owners Reach Their Clients Directly. Users Can Find Local Businesss Owners Who Ship Directly To Their Door In Ireland. This App Also Allows The Business Owners To List Under Their Area (village, town or city) So Users Can Find Local Store Offerings.
I Created A Cartoon For Preschool Children. Nessa The Traveling Toon Takes You On Her Travels With Her Favorite Toy Egglett. As They Travel They Include Facts and Tidbits On The Destination They Are Visiting.

Much like Eire App this website is a complete listing of every business near the popular lake destination. Located in two states New Jersey and New York it has become a popular holiday destination just one hour from New York City.

I get to see the most beautiful parts of the world. My photos are the result of this investment and I love to share them in my light with my alter ego, the Traveling Toon hidden amongst them.

Clever Travels is a travel tip website. Currently highlighting tips for New York city it is built with travel affiliate partners.

My Clients Have Included Real Estate Agencies, Law Firms, E-commerce, Restaurants, Informative Websites and Travel Vendors.
Click here for fun examples of landing pages using light languages such as CSS and HTML5.
Samples Of My Work Are Available on request.